Commercial Maintenance Work
The best commercial maintenance work service provider in Southern California
Contact Us
Our Reviews
Get Your Free Estimate Today!
West Coast Property
Maintenance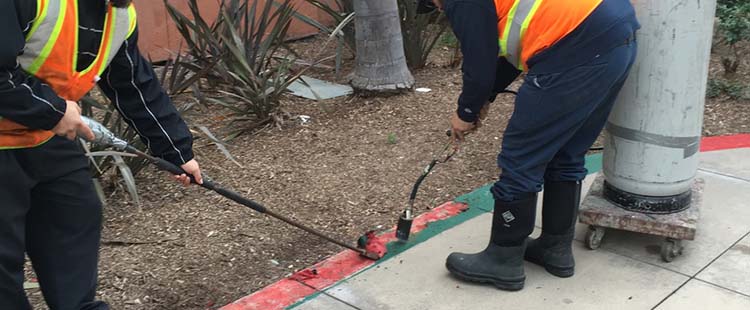 West Coast Property Maintenance also does small projects for your business, inside and out. These projects may include small painting projects, installing signs, trash hauling of dumped oversized items, graffiti cleanup, vandalism repairs, or other projects. Trash enclosure clean up can be a messy job, so let us handle it. Also, let us help you with creating a "repair list", and then we can help plan and work to complete that list for you.
Painting Touch Up and Finishing Projects:
If you have a small area that needs fresh paint, we can help. If a simple "fix-it" project is needed on your property, let us see if we can help. Our team is able to help with small touch-ups if needed.
Installing, Replacing or Cleaning Signs
Has a sign on your property gone missing? Or been vandalized? Let WCPM know about it and we will get on task to see that it is replaced or repaired. Sign repair is part of our job.
Trash Hauling/Oversized Items
Occasionally, a tenant may "dump" an unwanted couch or item on your property which becomes an eyesore. Call WCPM for prompt removal of that item or to schedule a pick-up time.
Graffiti Removal and Vandalism Cleanup
Unsightly graffiti can detract from the appearance of your business. West Coast Property Maintenance will send a crew to take care of that, as well as any other damages to the property.
We are your trusted property maintenance company that handles all your needs, ensuring your properties are in top notch shape. Get in contact with us today at (714) 898-8026 to discuss your needs.
Our Experts Can Help!
We are so sure that we make a difference that we offer a 100% customer satisfaction guarantee. Why wait? Let us make your property more beautifully clean today.