Leading Property Maintenance Service Company in West Coast
You Can Count On Us!
West Coast Property Maintenance is your #1 choice for your commercial property maintenance services needs in Southern California.
Get Your Free Estimate Today!
Reviews From Our Valued Clients

Went very well. Turned out nothing needed to be done except for a tiny adjustment. Serviceman could have taken advantage of the situation and come up with a big bill, but he was honest and did not do that. I am happy to recommend this business.
Kevin


My windows were sparkling! (hard water stains made them so ugly) I have a fountain in my backyard on a brick patio. It had a white residue on the brick. West Coast made the brick look as good as new! I would recommend this company.
Pam P.
Why Choose West Coast Property Maintenance
Customer Service Is Our #1 Priority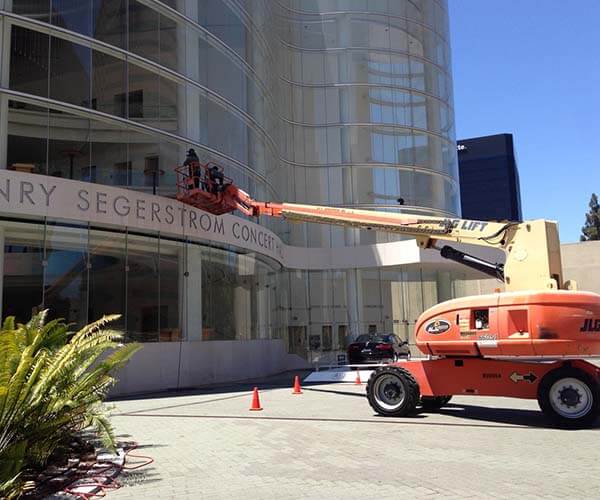 West Coast Property Maintenance is your #1 choice for your commercial property maintenance services needs in Southern California. We offer a variety of services, both for your commercial and residential property, providing top-notch service and sparkling clean results!
WCPM is a full-scale commercial maintenance company that specializes in power washing and window cleaning and performs a variety of other services at a professional level. We provide superior, fast, and efficient actions because we know that your time and money are important!
Our property management team pays attention to detail, keeps your property in tiptop shape, and as true professionals, we give you the best results possible. With over 13 years of experience, we know the industry and we take care of our customers.
Our number one focus is our customers. You can count on the WCPM team from emergency maintenance and repairs to scheduled property management tasks; our quality control systems will ensure we got you covered.
We provide our property management services on a daily, weekly, or monthly basis.
Alternatively, we can custom-tailor a service plan that fits your rental property maintenance needs. WCPM offers the foremost quality commercial pressure washing and window cleaning for commercial buildings, parking lots, strip malls, storefronts, apartment complexes, HOA communities, warehouses, and underground or municipal garages.
Why WCPM Is the Commercial Property Management Company of Choice
Unlike other companies that subcontract services, our property maintenance staff offers all of your property maintenance service needs under one umbrella. It's our business and our professional team every time and for every need, no matter how big or small your work orders and repairs are.
As business and residential property managers, knowing you have one source available 24/7 for building maintenance and repairs leads to peace of mind. No more frantically searching for a phone number when a sudden need arises. It's for this reason and our customer service that always exceeds expectations that we've built long-lasting relationships with many clients throughout Los Angeles, Orange County, and the surrounding areas.
Not only do we offer one-source property management cleaning services, but we also do it with a 100% satisfaction guarantee. That's how confident we are that you'll love our property maintenance department as well as the results. Whether you're a landlord or rental property tenant, it's safe to say that there's nothing better than the value of your properties with a complete maintenance management system.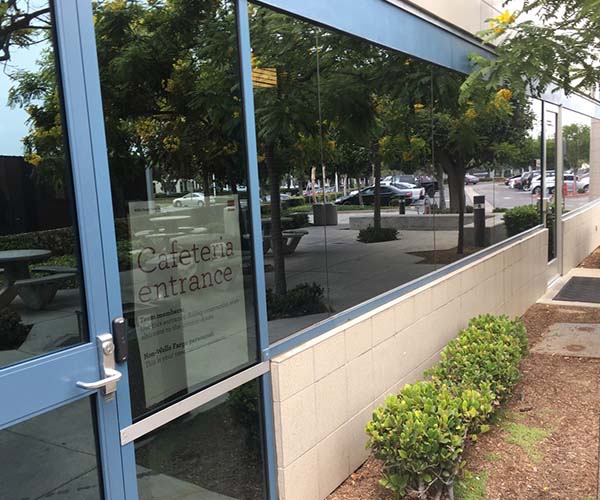 Additionally, the exterior routine maintenance we use is always of the highest quality. We use commercial-grade equipment and the most advanced technology on the market to ensure each job is completed professionally and beautifully.
Homeowners associations, tenants, clients, and customers will definitely notice the care you put in as a property manager. Crystal clear sparkling windows, a clean and debris-free parking lot, sharp and defined parking garage markings, well-maintained signs, and clean sidewalks, buildings, fences, and patios all let your tenants and residents know you care.
That type of reputation leads to few openings, and when a spot does become vacant, it's easily filled. We know we've seen the results of maintaining a property with professional property maintenance services countless times. Even the property value may increase with regular upkeep.
Of the many property management cleaning and exterior cleaning services we offer, the one most of our clients truly appreciate is our scheduled maintenance services. We'll come out and take a look at the property and talk to you about your specific needs and then put together a schedule of cleaning services designed just for you. If you are a property manager or owner, don't hesitate, call us today for an in-house maintenance request.
Why Homeowners Use WCPM's Commercial Property Maintenance Services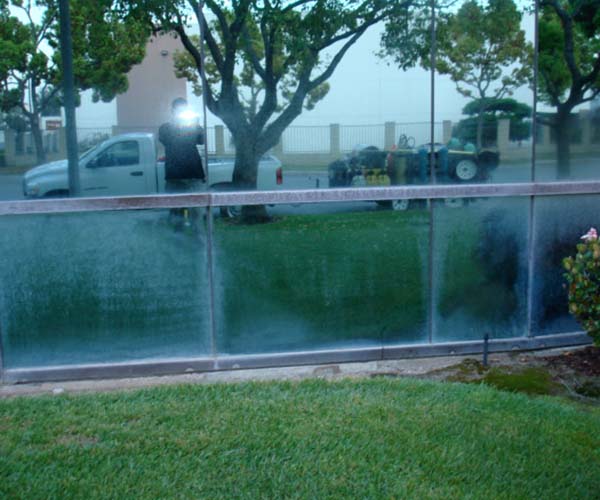 We now offer our property management cleaning services to residential customers.
Why use a top-quality commercial property maintenance service for your residential needs? Because there is truly a difference in not using these types of services, and the advantages are too good to pass up.
It's easy to find a property management company in your area, but it's difficult to find one that actually does the job well. These companies may supply residential window cleaning and power washing, but, unfortunately, many of these residential services do not use the latest technology or cleaning solutions.
Like most businesses, residential owners need to work with high-caliber property management companies in order to achieve the best maintenance results.
From concrete cleaning services to gentle pressure washing that removes years of buildup, our professional commercial and residential cleaning team know just the amount of power to use when it comes to cleaning siding, roofs, sidewalks, driveways, patios, and decks–just enough to leave it sparkling clean, but not enough to damage it. Power washing in the wrong hands is not a pretty sight.
Our professional window cleaning services use deionized water that gives your windows that streak-free shine that lasts. And while we're at it, we'll clean your window tracks, screens, and check the seals.
Imagine coming home to a sparkling clean house with decks that look like new and windows that are so clean it's hard to tell they're even there. That's the power of using commercial property management cleaning services to clean your home.
If you're looking to increase the market value of your home, our property management services are invaluable. The first impression, after all, is the one that lasts. For those who aren't looking to list their home just yet, there's no denying that maintaining your property can reduce potential insurance premiums!
Do you have a business or home that needs property maintenance services?
Call us today for a hassle-free and prompt property management quote… You can ask our maintenance technician experts for a quote request within 24 hours or sooner if needed! We are so sure that we make a difference and that we offer a 100% customer satisfaction guarantee. Why wait? Let us show you how "you can count on us" to make your property more beautifully clean today.
Always Exceeding Expectations!
At West Coast Property Maintenance, our primary focus is customer satisfaction. Our property maintenance team is well-trained and makes sure to offer superior quality with a sense of urgency to get the job done quickly and efficiently for you.
Furthermore, our property management company maintenance staff works after hours to ensure customer traffic flow is not interrupted. Our GPS-tracked vehicles and equipment can be reviewed to confirm work coverage is thorough and holds us accountable. But it's going the extra mile that makes the difference.
WCPM staff will email photos upon completion and will keep you up to date on all projects entrusted to us. We are here 24/7 for emergency services and can respond at a moment's notice. With more than 13 years of experience as a property management company, there's nothing that our team can't handle.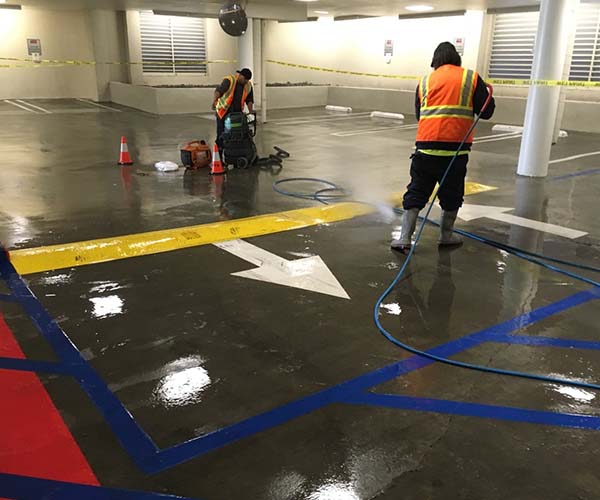 You can count on us! We may haul away the trash that has been left on your premises. We stencil parking garage markings, repair signs that have been vandalized, and help make a maintenance checklist of needed repairs to give your establishment curb appeal. All of those things and more show we care.
If you're a property owner looking to wow your tenants while minimizing rental property upkeep, leave it to us. From safety checks to setting up a schedule for maintenance issues and repairs, our team will give your property the attention and care it deserves. Call us at West Coast Property Maintenance today.
What does a property maintenance company do?
Provides maintenance and repairs for a property owner and/or property manager.
What do property maintenance companies charge?
There are too many variables to give an exact cost. But typically, they charge for their services on an hourly rate basis.
Do property managers handle maintenance?
Sometimes, depending on the company — yes, property managers are in charge of the maintenance.
High Quality Property Maintenance
Not only will you be impressed, but your clients, guests, and tenants will know the WCPM difference! From San Diego to North and LA and all in between, we will be here for your needs.
Commercial Service Offerings
Residential Service Offerings
Request Your Free Estimate Today!