Commercial Window Cleaning Services in Orange County
The best commercial window washing service provider in Southern California that will make your windows look flawless.
Contact Us
Our Reviews
Get Your Free Estimate Today!
Professional Window
Cleaning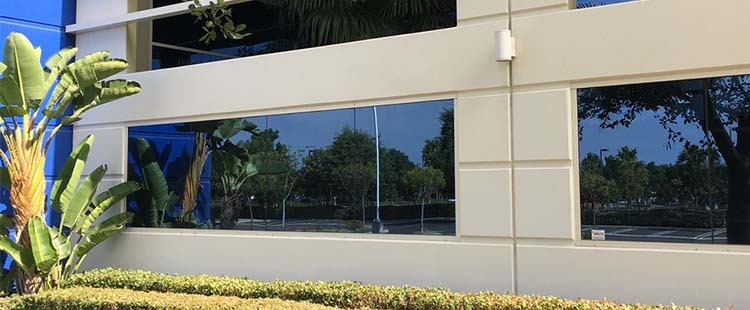 West Coast Property Maintenance offers quality window cleaning services in Orange County, Los Angeles, and the surrounding areas. Are your windows covered in water spots, stains, fingerprints, or debris? We can help! The WCPM staff is composed of experts in the art of professional window cleaning solutions. Do you want to hire proven professional cleaners that have the experience cleaning tools and equipment to do the job properly? Call WCPM today to learn more about our cleaning business and scheduling options!
High-Rise Commercial Window Cleaning
WCPM does high-rise window washing, both interior and exterior. Our professional commercial window cleaning system helps with calcium buildup and hard water stain removal. We clean window glass, screens, window tracks, and check seals. Our goal is window rejuvenation. Using deionized water to clean your windows, we will give you a "streak-free" shine that lasts.
West Coast Property Maintenance removes all kinds of pollutants from windows, sills, and even screens for a clear view of the outside world and beyond.
Commercial Maintenance Services
Whether you manage or own a restaurant, hotel, or retail business, maintaining your image and brand is always one of a business owner's top concerns. Unfortunately, with so much on an operator's plate, it's easy to let some of the details slip through. One of those details that often gets pushed to tomorrow is commercial cleaning — like window cleaning, floor cleaning, awning cleaning, gutter cleaning, solar panel cleaning, and restroom cleaning.
Unfortunately, you only get one chance to make a good first impression. Maintaining a clean location lets first-time clients, as well as brand-loyal customers, know that you're committed to providing a best-in-class experience.
Commercial window cleaning does more than just increase guest satisfaction: it provides a return on investment by reducing window damage and increasing their lifespan. Our pressure washing process ensures that your windows will stay spotless.
At WCPM, we'll get you back on track and set up a cleaning plan and cost estimates that fit your needs and budget. The window cleaning prices are more affordable and cost-effective than you think and, as always, our services are 100% guaranteed.
Property Maintenance Services
Whether you're a property manager of apartments, a retail mall, business offices, or the owner of a few rental properties, property maintenance is your responsibility. Next time you're at your property, take a look at your building's windows, sills, and each screen. Are they clean and well-cared for?
If not, don't beat yourself up too much. Unfortunately, many managers and owners have more on their to-do lists than is humanly possible.
That's where our commercial window cleaning company comes in. Let our professional window washers take the reins and remove this task from your busy schedule. Your customers, tenants, and future lessees will notice the difference.
The Right Window Cleaning Schedule
We're frequently asked how often businesses and residences should schedule commercial window cleaning services. The ultimate goal for a window cleaner is to prevent the accumulation of debris and maintain that crystal clear glass of your windows.
Your need for commercial window cleaning services will vary depending on the type of building, business, and location you have. From our 13-plus years of working with numerous types of office buildings and homes in locations that range from seaside to near-desert, we've developed a base knowledge of what window cleaning service works best for your site.
Specialized Window Washing for Various Buildings
Keep in mind that these recommendations are average and can change based on location and type of building and construction. For restaurants, clean glass and windows that allow light to shine through are an important part of the ambiance and guest service. To ensure each pane and piece of glass remains crystal clear, we usually recommend a window cleaning service every two weeks.
Retail store cleaning schedules really vary depending on their function. For many, cleaning panes, removing dirt, and checking each screen for damage once a month may be sufficient.
Hiring a professional window cleaning company for your home will be based on the number and type of windows and where the house is located. Properties near the ocean that see the effects of saltwater and air or houses in desert-like conditions with hot, dusty winds will need more cleaning than office buildings in a temperate climate.
In one area, you may need cleaning every three months, while in another, you can change the cleaning schedule to every six months.
At WCPM, we specialize in high-quality, affordable window cleaning and pressure washing using advanced commercial-grade cleaning technology. Our commercial glass cleaners are certified, trained professionals who are committed to exceeding your expectations.
So confident are we in our abilities and glass cleaning services that we provide a 100% satisfaction guarantee, always and for any of our services. WCPM Cleaning also offers professional commercial junk removal services in Orange County, Los Angeles.
For more information on commercial window cleaning or questions about scheduling options, contact us today.
Our Property Maintenance Services
Window Washing
Pressure Washing
Parking Lot Sweeping
Maintenance Work
Our Experts Can Help!
We are so sure that we make a difference that we offer a 100% customer satisfaction guarantee. Why wait? Let us make your property more beautifully clean today.
How much does it cost for commercial window cleaning?
Rates vary depending on the building's size and difficulty.
Is professional window cleaning worth it?
Yes, keeping your windows clean will satisfy your current and future tenants.
What is the best commercial window cleaner?
The best commercial window cleaner is someone very detailed, affordable, and professional.
How do you clean a large commercial window?
We typically clean a large commercial window with a window mop and squeegee.
High Quality Property Maintenance
Not only will you be impressed, but your clients, guests, and tenants will know the WCPM difference! From San Diego to North and LA and all in between, we will be here for your needs.
Commercial Service Offerings
Steam Cleaning / Power Washing
Junk Removal & Trash Hauling
Residential Service Offerings
Steam Cleaning / Power Washing