Professional Residential Window Cleaning Services in Orange County
The best residential window cleaning service provider in Southern California
Contact Us
Our Reviews
Get Your Free Estimate Today!
Professional Window Cleaning Services for
Your Home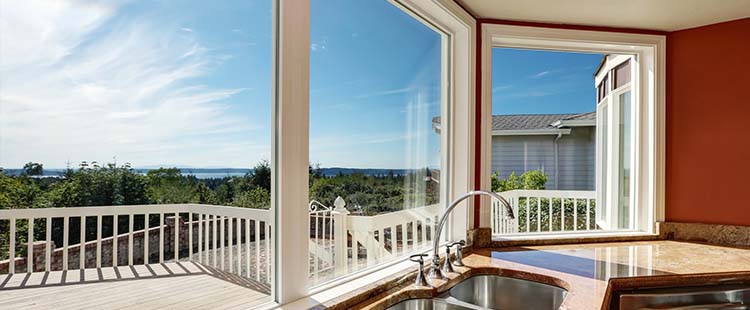 West Coast Property Maintenance offers professional window cleaning services in Orange County, Los Angeles County, and the surrounding areas. Are your windows covered in water stains, spots, fingerprints, or debris? We can help! Exterior window and interior window cleaning are what we do! Do you want to hire proven professional window washers that have the experience and equipment to do the job properly? Call us at (714) 898-8026 today.
Top Quality Window
Cleaning
We have been your area's go-to window washing company for any type of windows for several years. We are located in Orange County and serve Southern California and the surrounding areas. So if you are looking for window cleaners near you, we're here! We are a local business dedicated to the highest level of customer service and produce stunning results for homeowners time and time again.
Are you putting your home on the
market?
Thinking about selling your home? Clean windows, along with home maintenance, are key to the home's curb appeal and perceived property value. Clean windows look appealing and allow more light in, brightening every house on a sunny day. Even if you plan on living in your home for a long time, getting dirt and stain removal solutions for your windows keeps your property looking great for your own enjoyment. We get the job done quickly and at fair window cleaning prices.
Are you taking care of your investment?
For many people, their home is their biggest investment. They make sure the roof, sliding glass doors, landscaping, and exterior walls are well-maintained, but what about the windows and gutters?
Not only do clean windows enhance the quality of your home and life, but they also ensure that your windows, sills, and screens last for a long time. Environmental contaminants like oxidation, acid, and hard water can play havoc on glass and can eventually cause windows to weaken.
Are you putting yourself at risk?
Residential window cleaning can be dangerous. Every year, more than 164,000 people are taken to the emergency room after falling from ladders. Even worse, these falls also lead to 300 deaths.
Don't let yourself be one of these statistics by climbing up high ladders to reach windows and then moving around as you reach for corners of large picture windows.
As professional window washers, we have the safety tools and equipment needed to get the job done without injury and in a manner that produces a shine and gleam from different window types. While cleaning windows, we are also looking for any damage to glass, each window screen, or rotting wood. Addressing these issues early can save you on cost estimates later.
Are you checking for intruders?
No, we don't mean the type of intruders with two legs. Instead, we're referring to the insects that like to nestle into eves and behind window shutters.
Bees and hornets are two of these culprits. While beneficial for pollinating plants and controlling other insect pests, they can cause damage to a house, destroying wood, and even causing major structural damage.
Wasps also make their nests just about anywhere in your house, including eaves, overhangs, porch ceilings, and storm windows.
A residential window cleaning company and professional window cleaner that's worth their salt can help spot these intruders as they go from window to window before they become an issue in your house or your health.
Our West Coast Property Management team makes sure to leave no stone unturned so that your home window cleaning experience is nothing less than what you deserve.
Why Consider Professional Window Cleaning Services for Your Residence?
While window cleaning with a squeegee and spray bottle filled with watered-down vinegar can help remove dust and grime, it's difficult to leave each residential window without streaks and crystal clear without the proper equipment and cleaners.
Really getting all of the tough stains, tree sap, and pest droppings off when performing residential window cleaning is difficult at best and impossible at worst. Trying to undertake the task with a squeegee and soap, vinegar, or an ammonia window cleaning solution can be time-consuming and frustrating.
At WCPM, we use deionized water to provide you with a beautiful streak-free shine. In addition to cleaning the class on different residential window types, we also offer cleaning services for window tracks and seals. After all, we know that the best window cleaning service is one that marries beauty with top-notch safety.
Our residential window cleaning services simply cannot be duplicated, either by homeowners or other companies that do not have professionally trained staff and 13-plus years of experience. We pride ourselves on our best-in-class processes, equipment, cleaning solutions and excellent service — all while treating all our customers with the utmost care and respect.
And, really, isn't there a more exciting home project you'd instead be working on? Let us handle the nitty-gritty details of residential window cleaning so that you can focus on beautifying your space and dazzling your neighbors.
Why Choose Us For Your Residential
Window

Washing?
We will respond quickly to any of your window cleaning concerns. We are locally owned and operated, and we give your living space the personal service and attention it deserves. We also have many great reviews from other satisfied customers in the Orange County area.
We want your space to look as great as it did when you first purchased it. We are fully insured and have a solid business in Orange County, LA, and the surrounding area. Furthermore, we are happy to provide references and will work to ensure that we earn your trust every time.
Make no mistake: partnering with the right window cleaning professional service — even if it's for commercial window cleaning — is a must if you want a stunning house that will stand out amongst all your neighbors. It's time to stop fussing with homemade window cleaner recipes and leave the cleaning to our professional team!
For more information on residential window cleaning or to schedule a window cleaning, contact us at West Coast Property Maintenance today.
Our Experts Can Help!
We are so sure that we make a difference that we offer a 100% customer satisfaction guarantee. Why wait? Let us make your property more beautifully clean today.
How much does residential window cleaning average cost?
Prices vary depending on how big the residence is.
Is window cleaning worth it?
Yes, clean windows are appealing to the eyes and improve the curb appeal of every home. Window cleaning companies can give you the best result possible at an affordable window cleaning cost.
What do professional window cleaners use to clean windows?
Window mops and squeegees or water-fed poles with a soft bristle brush.
What should I use to clean the outside of my house windows?
In a bucket, combine two gallons of water and around a teaspoon of dishwashing liquid for the best DIY window cleaning solution.
High Quality Property Maintenance
Not only will you be impressed, but your clients, guests, and tenants will know the WCPM difference! From San Diego to North and LA and all in between, we will be here for your needs.
Commercial Service Offerings
Steam Cleaning / Power Washing
Junk Removal & Trash Hauling
Residential Service Offerings
Steam Cleaning / Power Washing